Viele Unternehmen haben Probleme mit der Leadgenerierung – gerade Online bleiben viele Potentiale ungenutzt. Ich zeige Dir Chancen auf, die der Einsatz eines spezialisierten Inbound Marketing Tools wie HubSpot mit sich bringt, um mehr Leads einzusammeln.
Anhand von Usecases wirst Du sehr schnell verstehen, wie auch Du mehr Leads für Dein Unternehmen generieren kannst.
Was Du nach dem Webinar gelernt hast:
Wie Du vorhandene Potentiale besser nutzen kannst.
Wie Du Personen und Unternehmen segmentierst.
Wie Du Deine Salespipeline pflegst und automatisiert Termine mit Leads generierst.
Zielgruppe:
Vertriebsbeauftragte
Online Marketing Manager
Marketingverantwortliche
Geschäftsführer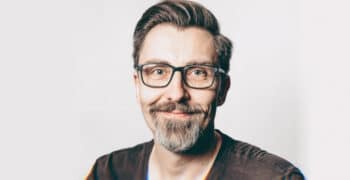 Andreas Wander beschäftigt sich seit über zehn Jahren mit Content Marketing, Suchmaschinenoptimierung und E-Commerce. Neben seinen vertrieblichen Erfahrungen entwickelte er 2010 als Head of Business Development D/A/CH beim weltweit führenden Content-Marktplatz Textbroker breites Wissen im Online-Marketing. Nach einem Stopp als CMO/CSO bei der diva-e Textprovider, heuerte er Anfang 2019 bei der ReachX an und begleitete dort die Position des Head of Business Development. Seit 2022 bringt er sein umfassendes Wissen aus dem Bereich E-Commerce als Director Business Development bei der i22 Digitalagentur in Bonn ein. Als etablierter Anbieter von individualer Software-Entwicklung für E-Commerce-Lösungen, verantwortet Andreas Wander Marketing und Sales für das Neukundengeschäft.
Parallel hat er seine Leidenschaft und Know-how zusammen mit zwei weiteren Geschäftspartnern in der Caspar GmbH verwirklicht. Dort befasst er sich mit den digitalen Prozessen und Online-Werbung im Bereich Antiquitäten An- und Verkauf.
Dozent und Speakertätigkeit:
Andreas Wander ist Dozent für den Bereich Content und Keywords an der Akademie für Suchmaschinenoptimierung (afs) und lehrt Suchmaschinenoptimierung an der Hochschule Fresenius in Idstein. Darüber hinaus gibt er Webinare zu unterschiedlichen Fachthemen, wie Inbound Marketing, Affiliate Marketing oder Inbound Leadgenerierung.
Im Umfeld von SEO und Content ist er außerdem Speaker auf Fachkonferenzen wie der SEO Campixx, dem Online Marketing Tag und dem SEO Day.
Mehr über Andreas Wander erfahren
Weitere Magazinartikel rund um das Webinarthema