Schaffe durch Verhaltenspsychologie eine einzigartige User Experience und steigere so die Motivation zum Kauf.
Jede Marke ist einzigartig. Marken folgen strengen Richtlinien in der Kommunikation, um sich so von anderen Marken abzugrenzen. Der Webshop ist die Hauptbühne, auf der eine Marke gespielt wird, da hier alle online Maßnahme zusammenführen. Ein Mono-Markenshop soll verkaufen, aber vor allem auch das Image der Marke transportieren.
Für Markenseiten ist CRO eine Herausforderung, da sich das Image der Marke durch jede Optimierungs-Maßnahme zieht. CRO neigt dazu, den Webshop so einfach wie möglich zu machen und es für Besucher nach bekannten Regeln eines Shops zu gestalten.
Anhand der Psychologie der Markenführung zeigt Dir Fabian Hans, wie Du eine gute, konvertierende Brand-UX schaffst.
Folgende Fragen kannst Du nach dem Webinar beantworten:
Wie kannst Du ein einzigartiges Benutzererlebnis für Deine Marke schaffen?
Wie kannst Du CRO-Taktiken für die Psychologie Deiner Marke nutzen?
Und wie misst Du den Erfolg?
Zielgruppe:
Director & Head of eCommerce
Director & Head of Marketing and Branding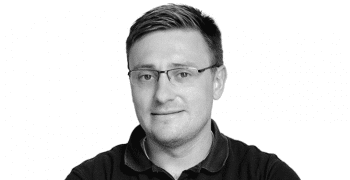 Fabian Hans, Gründer von Cogniteer, hat mit seinem Hintergrund als Wirtschaftspsychologe viele Erfahrungen in verschiedenen Bereichen im Online-Marketing. Als Conversion-Consultant berät er Unternehmen mit seinem psychologischen Wissen, um ihre Websites effizient und zielgerichtet zu optimieren. Er baut zudem für namhafte Unternehmen inhouse CRO-Teams auf.
Mehr über Fabian Hans erfahren
Weitere Magazinartikel rund um das Webinarthema