Besonders im B2B-Umfeld ist eine Customer Journey bestehend aus mehreren Touch Points unausweichlich. Oft eignen sich verschiedene Pay-Per-Click-Kanäle (PPC), um diese zu unterstützen und auch zum finalen Abschluss zu führen.
Von Google Ads über Bing Ads bis hin zu LinkedIn Ads ist alles möglich. Nichtsdestotrotz müssen diese Kanäle strategisch und zielgerichtet eingesetzt werden.
In diesem Webinar erfährst Du, welche PPC-Kanäle sich im B2B-Umfeld entlang der Customer Journey eignen und wie diese miteinander verzahnt werden können, sodass die Effizienz Deiner Kampagnen auf das nächste Level gehoben wird.
Folgendes hast Du nach dem Webinar gelernt:
Das perfekte Kanalset entlang der Customer Journey
Die Ermittlung Deines Mediabudgets
Werbemittel: Dos and Don´ts
Zielgruppe:
Online Marketing Manager
Head of Marketing
B2B Unternehmen (IT, Software, Tech, Industrie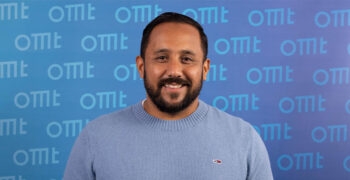 Omid ist Geschäftsführer von eMinded. Er tauchte nach seinem Abschluss als Kommunikationswirt an der BAW in München tiefer in das Thema Online Marketing ein. Seit 2009 hat er sowohl auf Kunden- als auch auf Agenturseite umfassende Erfahrungen gesammelt. Sein Herz schlägt vor allem für kleine und mittlere Unternehmen.
Mehr über Omid Rahimi erfahren
Weitere Magazinartikel rund um das Webinarthema