Mario Träger ist Geschäftsführer der B+M Webworks GmbH und hat in dieser Funktion zahlreiche große und mittelständische Online Shops wie z.B. snipes, WITT Weiden, Esprit, Bergzeit und viele mehr betreut. Die Erfahrung zeigt, dass viele Online Shops immer wieder über die gleichen Probleme stolpern oder sogar an diesen scheitern. Mario zeigt auf, wo die Kernprobleme liegen und wie man diese dauerhaft löst.
Nach dem Webinar kannst Du folgende Fragen beantworten:
Welche Fehler treten häufig bei Online Shops in Verbindung mit SEO auf?
Wie können die Fehler im eigenen Shop bestmöglich vermieden werden?
Welche Voraussetzungen muss ein erfolgreiches SEO Programm haben?
Zielgruppe:
Online Marketing Verantwortliche, welche einen Online Shop betreuen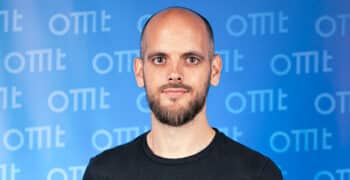 Mario Träger ist Geschäftsführer der Agentur Webworks, wo er mittelständische bis große Online Shops im Bereich SEO berät . Sein Wissen gibt er regelmäßig im Rahmen von Vorträgen, Seminaren, Fachartikeln und Webinaren weiter.
Er studierte Medieninformatik und Internet Web-Science und beschäftigt sich seit 2007 mit allen Bereichen der Suchmaschinenoptimierung. Bis 2014 war er Head of SEO und Social Media der Witt Gruppe (member of the otto group) und in dieser Funktion gesamtverantwortlich für das SEO in 9 verschiedenen Ländern.
Mehr über Mario Träger erfahren
Weitere Magazinartikel rund um das Webinarthema