In diesem Webinar erfährst Du von Yannik Bockius mehr über die Marketingarbeit im indirekten Vertrieb und in der Zusammenarbeit mit lokalen Vertriebs- und Absatzpartnern. Hierbei geht er vor allem auf die Planung und Umsetzung des lokalen Marketings ein und zeigt anhand von Kundenbeispielen welche Chancen und Herausforderungen entstehen können und wie Du mit diesen am besten umgehst.
Was Du nach dem Webinar gelernt hast:
Welche Herausforderungen und Probleme im indirekten Vertrieb entstehen können
Wie Du Deine Vertriebs- und Absatzpartner bestmöglich unterstützen kannst
Einheitliche Durchführung und Umsetzung von Marketingstrategien, trotz verschiedenen Standorten und Partner-Netzwerk
Zielgruppe:
Head of Marketing
Marketing Manager
Geschäftsführung
Aus dezentralen Unternehmen, Unternehmen mit Partner-Netzwerk oder mit indirektem Vertriebsmodell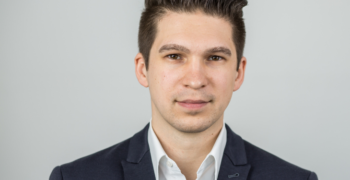 Yannik Bockius gründete 2018 das MarketingTech-Unternehmen Local Brand X und ist dort seitdem als CEO tätig. Er unterstützt Unternehmen mit einem indirekten Vertrieb dabei ihre Vertriebs- oder Absatzpartner mit lokalen Werbe- und Marketingmaßnahmen auszustatten. Durch den Einsatz der Local Marketing Plattform können die Unternehmen ihre Partner beim Marketing unterstützen und gemeinsam die lokale Sichtbarkeit der Marke erhöhen.
Vor der Gründung des eigenen Unternehmens absolvierte Yannik seinen Bachelor of Science in Medienmanagement und IT an der Hochschule Mainz und arbeitet bereits über 10 Jahre als Account Manager und Online-Teamleiter in einer Mainzer Kommunikationsagentur.
Yannik ist Experte im Bereich Local Marketing, Markenführung und Partner-Netzwerke. Er ist überzeugt, dass lokales Marketing ganz einfach sein kann.
Mehr über Yannik Bockius erfahren
Weitere Magazinartikel rund um das Webinarthema