Shop Relaunch aus SEO Sicht: Typische Fehler und wie man sie vermeidet! #169
Du möchtest Deinen Online-Shop relaunchen? Gerade aus SEO-Sicht kann vieles falsch gemacht werden; egal, ob es 404-Seiten, falsche Weiterleitungen oder allgemein fehlendes SEO…die Fehler sind so vielfältig wie die E-Commerce Seiten im Internet.
Wie Du diese typischen Fehler beim Relaunch Deines Online Shops vermeiden kannst und was Mario Jung im Gespräch mit Mario Träger (Webworks) alles gelernt hat, erfährst Du in der neuen OMT-Podcast Folge.
Podcast anhören:
OMT-Podcast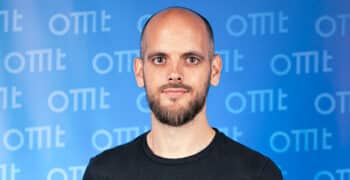 Mario Träger ist Geschäftsführer der Agentur Webworks, wo er mittelständische bis große Online Shops im Bereich SEO berät . Sein Wissen gibt er regelmäßig im Rahmen von Vorträgen, Seminaren, Fachartikeln und Webinaren weiter.
Er studierte Medieninformatik und Internet Web-Science und beschäftigt sich seit 2007 mit allen Bereichen der Suchmaschinenoptimierung. Bis 2014 war er Head of SEO und Social Media der Witt Gruppe (member of the otto group) und in dieser Funktion gesamtverantwortlich für das SEO in 9 verschiedenen Ländern.
Mehr über Mario Träger erfahren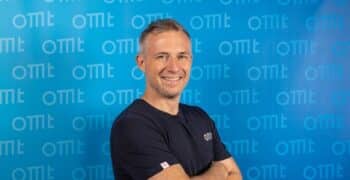 Experte Mario Jung verfügt über knapp 13 Jahre Berufserfahrung im Bereich SEO, Marketing Automation & strategischem Online Marketing. Er ist Geschäftsführer der Agentur ReachX GmbH und betreut Kunden aus den unterschiedlichsten Branchen.
Als beliebter Referent für Vorträge, Konferenzen, Seminare und Kundenveranstaltungen wird er vor allem im Rhein-Main-Gebiet als ein digitaler Meinungsmacher wahrgenommen. Er nimmt Rücksicht auf die persönlichen Belange eines jeden Unternehmens und passt seine Sessions flexibel dem Leistungsniveau der jeweiligen Gruppe an, um für einen maximalen Lernerfolg zu sorgen.
Zudem ist er der Gründer des OMT, der sich zu DER Online Marketing Konferenz im Rhein-Main-Gebiet entwickelt hat. Die Konferenz deckt alle Teilbereiche des Online Marketing ab und begreift sich als Treffpunkt der nationalen Online Marketing Szene. Mit bekannten Speakern wie Thomas Hutter, Björn Tantau, Mirko Lange, Inken Kuhlmann, Jens Fauldrath und Partnern wie dem BVDW ist der OMT eine feste Größe im Terminkalender eines jeden Online Marketing-Experten.
Neben der jährlich stattfindenen Tageskonferenz beschäftigt sich das OMT-Netzwerk mit weiteren Bereichen der Online Marketing Ausbildung, wie zum Beispiel einer Seminarreihe, regelmäßigen Webinaren, einem Jobportal für Online Marketer und dem kostenfreien OMT-Club.
Mehr über Mario Jung erfahren