Qualifizierte E-Mail-Adressen sind die Grundlage für erfolgreiches E-Mail-Marketing. In diesem Webinar erfährst Du, wie Du mit Deiner vorhandenen Reichweite jeden Tag mehr E-Mail-Adressen gewinnst. Du lernst konkrete und einfach umsetzbare Taktiken kennen, die Du direkt auf Deiner Website und in den weiteren Touchpoints implementieren kannst. Der Referent Nico Zorn ist Mitgründer der CRM- und E-Mail-Marketing Agentur Saphiron GmbH. Nico beschäftigt sich seit über 20 Jahren mit dem Thema E-Mail-Marketing und veröffentlicht den Branchendienst EmailMarketingBlog.de.
Was Du nach dem Webinar gelernt hast:
So planst Du Maßnahmen für die Adressgewinnung
Mit diesen Best Practices erhöhst Du die Anmelderate auf Deiner Website
So nutzt Du Deiner weiteren Customer Touchpoints für die Adressgewinnung
Zielgruppe:
E-Mail-Marketing Manager
CRM Manager
Head of Marketing
Head of CRM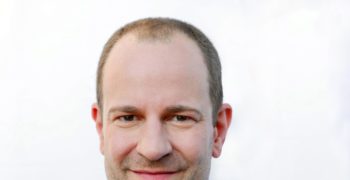 Nico Zorn ist Mitgründer der Saphiron GmbH. Die CRM und E-Mail-Marketing Agentur unterstützt ihre Kunden bei der Strategieentwicklung, der Umsetzung von Kampagnen und der Optimierung und Weiterentwicklung des E-Mail-Marketing. Zu den Kunden der Agentur gehören Unternehmen wie E.ON, Miele, COOP Schweiz, Fielmann Conrad Electronic und Haufe Lexware.
Schwerpunkt E-Mail Marketing
Nico Zorn ist seit 1999 in der digitalen Wirtschaft tätig und beschäftigt sich schwerpunktmäßig mit den Themen CRM und E-Mail-Marketing. Nico ist als Referent, Lehrbeauftragter (u.a. Steinbeis Hochschule Berlin, Popakademie Baden Württemberg), Keynote-Speaker und Autor aktiv. Seit 2003 veröffentlicht er den Branchendienst EmailMarketingBlog.de und publiziert regelmäßig Fachartikel und Gastkommentare (u.a. brand eins, Internet World Business, iBusiness Executive Summary, LEAD Digital, Marketing Börse).
Mehr über Nico Zorn erfahren