Benjamin Gregor Zaczek - OMT-Experte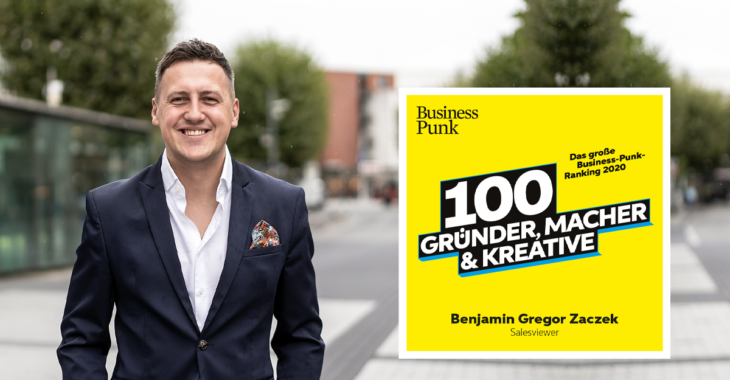 Seit 2004 berät Benjamin Gregor Zaczek Kunden aus Deutschland und den USA und referiert zu den Themen Vertrieb, Digital-Marketing und Kundengenerierung.
Auf Basis seiner Agenturtätigkeit entwickelte er 2010 das Produkt SalesViewer®, mit welchem sich anonyme Website-Besucher identifizieren und zu neuen Kunden machen lassen.
SalesViewer® zählt heute zu den führenden Online-Marketing-Tools und wird von Unternehmen wie z.B. Stepstone, Statista, Deutsche Messe, Cyberport, Linde und tausenden kleinen und mittelständischen Unternehmen weltweit genutzt.
Benjamin Gregor Zaczek wurde 2019 in den USA mit dem Titel "Newcomer of the year" und 2020 als "Gründer, Macher und Kreativer" von dem renommierten Magazin Business Punk ausgezeichnet.
Vergangene Webinare von Benjamin Gregor Zaczek
Podcasts von Benjamin Gregor Zaczek