Google's Zukunft als universaler Wettbewerber – OMT-Podcast Folge #031
Unser 31. OMT-Podcast sollte ein ganz besonderer werden! Der Speaker der Campixx-Keynote Kevin Indig ist zu Gast und spricht mit OMT-Gründer Mario Jung über die aktuelle und zukünftige Rolle von Google als Wettbewerber. Welche Branchen haben es schwer? Welche Märkte werden vorerst nicht angegriffen? Alle Infos rund um die Zukunft des klassischen Online Marketings findet ihr hier in unserem Podcast!
Die Shownotes der aktuellen Podcast-Folge
Kevin Indig beim OMT -> https://www.omt.de/experte/kevin-indig/
Im Webinar gestellte Fragen:
– Ist SEO tot? (1:02 min)
– Woher nimmt Kevin Indig seine Daten über SEO und Google? (1:48 min)
– Weshalb sollte man sich, laut Kevin Indig, als SEO momentan besonders mit der zukünftigen Entwicklung von Google auseinandersetzen? (5:58 min)
– Macht Google sich selbst Konkurrenz, indem es Funktionen anderer Webseiten ersetzt oder übernimmt? (9:14 min)
– Was genau ist Google-Discover? (11:40 min)
– Wachsen oder schrumpfen Local Packs? (15:24 min)
– Was hat Google mit Featuered Snippets vor? (19:39 min)
– Wie wichtig sind Featured Snippets eigentlich? (28:25 min)
– Wie erreiche ich Featured Snippets? (30:53 min)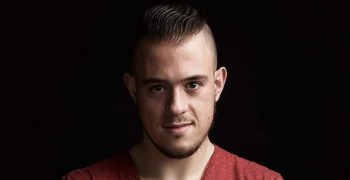 "Kevin has almost 10 years of experience in SEO and Growth Hacking, helping F500 companies and start-ups in Europe and the USA to grow."
I like to refer to myself as "technical story teller", which means not only optimizing from a technical standpoint but also telling a compelling brand story in a world of attention shortage and choice overload. I'm a Search Engine Optimizer and growth hacker, living and working in the Silicon Valley. Besides advising a number of tech companies and start-ups around the globe, I'm currently working as SEO NINJA for Atlassian.
Mehr über Kevin Indig erfahren